Once you have created your first tests in Robot Framework, next step is to include those tests in your Continuous Integration (CI) System. Here I will show the different steps to do so in Jenkins.
Let's assume you have
a Software Under Tests (SUT) that is built by a job in Jenkins
a portfolio of Robot Framework tests stored in an SCM repository (we will use SVN for this example)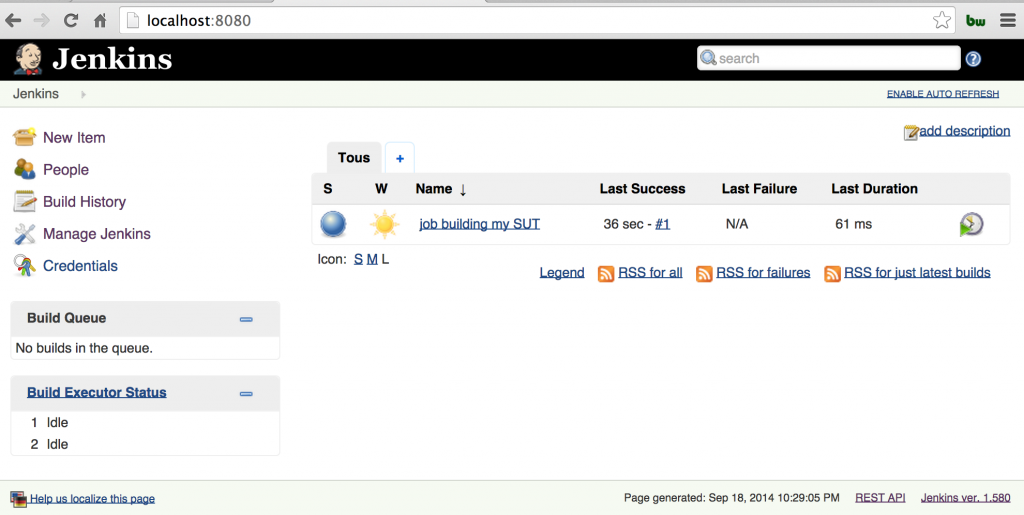 First we create a new job to launch our Robot tests: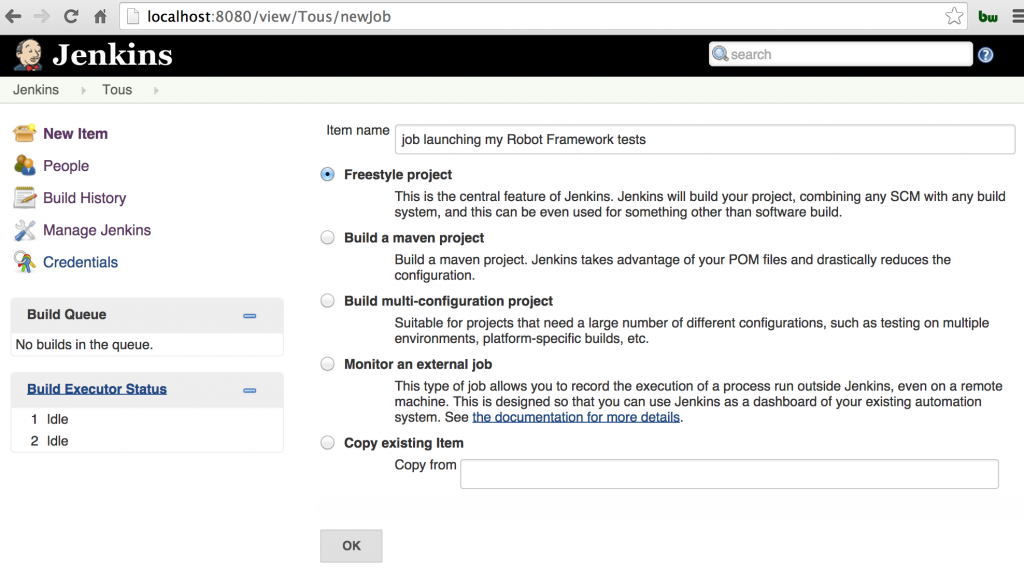 Once the job is created, we configure it.
Once this basic setup is working, you will find out many options in Jenkins and Robot Framework to get more value out of it. To give just one example, once the test portfolio becomes large and/or long, you might find out that this is not efficient to launch the full regression suite at once when there is a change in the SUT or the tests' code. A good strategy is to have 2 Jenkins job. The first one ("smoke tests") is running only a portion of the whole suite that runs quickly (say 5/10 minutes for example):
pybot path/to/my_tests/ --include smoke --exclude not_ready
and the second job ("full tests") launches all the tests:
pybot path/to/my_tests/ --exclude not_ready
but is launched only when smoke tests are run successfully: 
so if your SUT or your tests have some essential feature (covered in the smoke test) broken, you will save your machine a "full test", and, more important, the team have a quicker feedback on the quality of the SUT build.